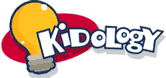 I just picked up a Tweet from Karl at Kidology. He says: "  
Missionaries around the world: Are you aware of this 100% FREE Complete 3 Year Bible Curricula? http://kidology.org/opensource 
The Kidology web site tells more: 
Kidology Open Source Curriculum is a collection teaching tools you download, remix, and share with others!

Kidology is excited to offer a complete 3-year children's ministry curriculum for FREE.     

This collection consists of three 1-year programs: Old Testament Chronological Study, New Testament Chronological Study, and Value Keepers of the Bible.  We're big fans of the collaborative power of the Internet to take something and make it better, so we're "open sourcing" these studies written with extensive detail by Susan E. Harper, author of our popular The Lion, the Witch & the Wardrobe Companion Study. Whether or not you are a Kidology Member, you can download and use all the units from this series with grades 1-6.
To download the material you need to be a member of Kidology, but there is a free membership level which qualifies you for these downloads.
Sign up is quick and easy and you get instant access to this material. If you are on a budget, and would value the suggestions of this structured curriculum, with ideas for activities and games as well as Bible teaching, then check out the information page.